Move-Over! Bestfriend Coming Through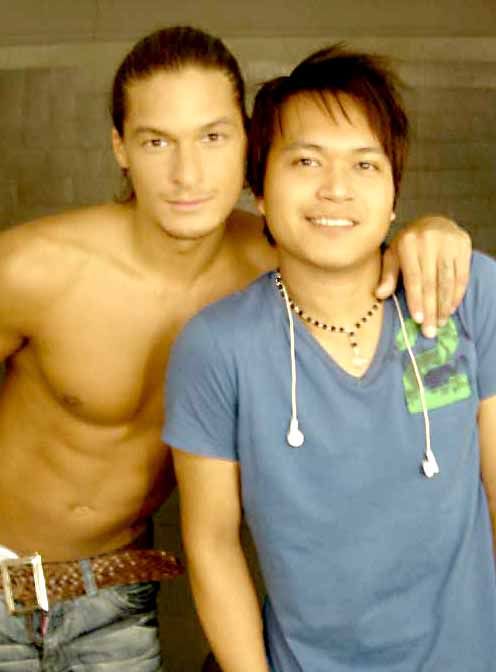 It's easy to make and find friends,
But there are few who can be your true friends. For me I have Mikee..
I recently had a chance to chat with my bestfriend Mikee, he's now based in Causeway Bay in Hongkong and Guangdong China being the Chief Designer for Spectois Jeans. A leading brand in HK. Im very excited with this new brand because every Spectois collection sets itself the goal of providing totally flawless products. The company's production cycle guarantees controls at every step of manufacturing, from cutting through of finishing, especially for jeans, which are the brand's core business. Spectois is ditributed in 15 countries across the world and targets a medium-high market group, through innovative boutiques and particularly advance jeans stores. The customer base is made up of demanding, discerning men who want a quality product with plenty of content and a strong identity. The country that seems to have picked up most all on the design message and fashion content of SPECOIS is Great Britain, where the brand has notched up remarkable success for a 100% italian label. Seasonal collections are completed and further boosted by a project of "limited edition" garments made with exclusive fabrics and innovative design, exclusively for top boutiques.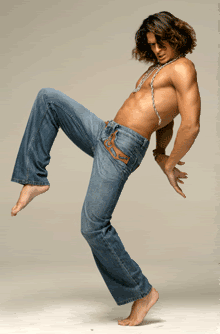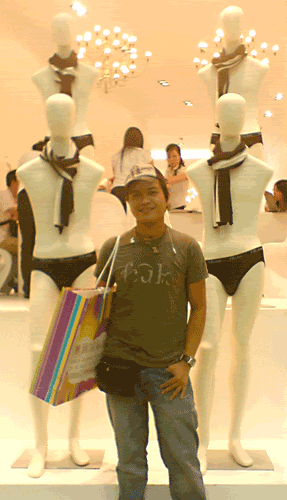 It was a busy night at malate when I went there with my cousin. He introduced me to this very thin dark gay guy who noticed my partner rather than acknowledging my presence. From that moment I instantly felt that this guy will play a big part in my life. And he did, we bacame really good friends. Treating each other as family. We went through a-lot, just like normal bestfriends we shared problems form love to disposing bergamo utensils. When I was based in singapore as a marketing officer, mikee was the one who convinced me to go back to manila and pursue my drawing career. Following his instinct I left my well-paying job and started doing illustrations for famous gay clubs here. And it was the best decision I have done for my career, and I know mikee was proud of me. But now, it's mikee's turn to shine. He is now making waves as a designer in HK! I must say it has always been his dream to become a well know fashion designer and i remember the days when we used to talk for hours at cafes drafting our success path. Now I already reached my dream of becoming a Creative Director and Illustrator, and Mikee is now an accomplished Fashion Designer. Cheers to us!
Links